Misty Gates Whale Humping
Hey there guys, today we have a nice and sizzling hot Misty Gates whale scene to show you, or rather Misty has. Anyway, you know that she likes to get super kinky and wild sometimes and she just adores to shoot the whole thing so that she may show it off to you all too. This day in particular, since it's the middle of summer, she wanted to have some fun at the pool. But all of a sudden the weather changed, so she had to play inside. Well her oils and her toys were all ready, and since she was horny, she wasn't going to pass up the chance to get wild for you today. Let's sit back and watch Misty as she rubs herself on and humps her inflatable toy whale today shall we?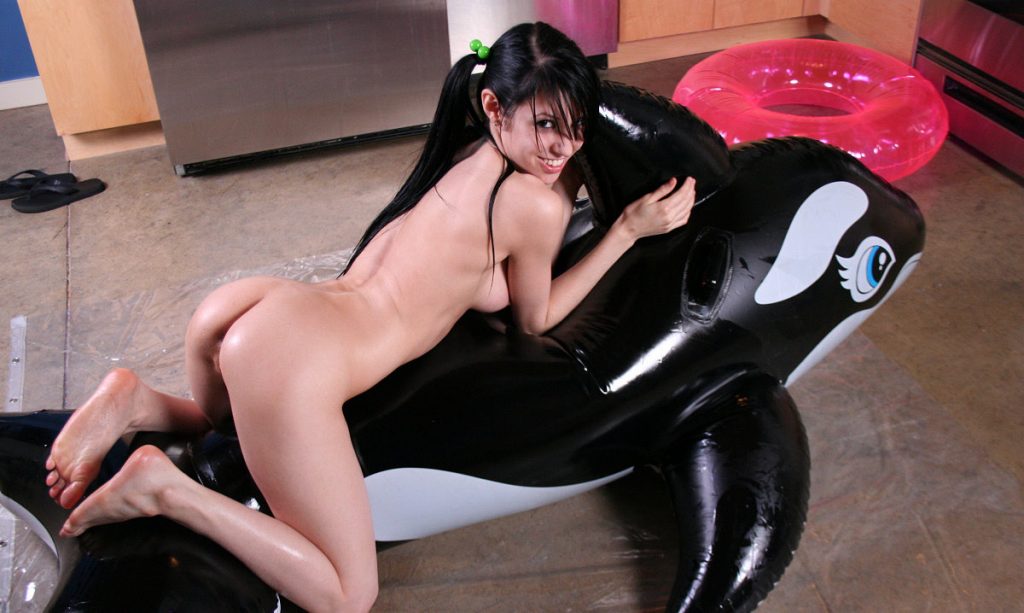 As the cameras start to roll, lovely miss Gates here makes her superb entry as always. And she makes quite quick work of her clothes. And as she starts to apply that oil all over her amazing nude body, you can see the sexy lady posing sensually for you as well and showing off her body from every possible angle in her little scene too today. Enjoy the view of this here and then see her take her spot on her lovely pool toys. Watch her humping them and teasing you with her amazing body all throughout her scene today and do make sure to come back next week as well. Misty has some more special surprises in store for you just like always!